SWAMPLAND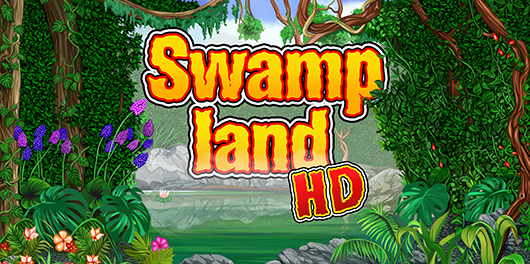 DETAILS
Release Date 25 Feb 2016

Swamp Land is the ageless classic by MainamaGames.

When three (or more) matching symbols come in a row on one of 10 paylines, you win. Don't lose your chance and play the double game! On catching an arrow, the frog will double the prize. The triple symbol of the frog triggers the bonus game.

Leap over the swamp and beware of the crocodile's teeth. If you play for maximum stakes, the frog is enabled to make one misstep. Reach the end of the swamp and get the second bonus game. With the help of the torch find the frog in the darkness. It will give you the prize equal to 25 stakes. The bonus game will finish, if the torch shines a light on the crocodile.

Try playing Swamp Land and you won't be sorry!